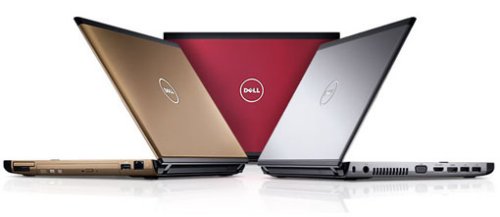 Dell has updated its Vostro laptop line up with four new models which include: the Dell Vostro 3300, 3400, 3500, and 3700. All models have an aluminum case with three color choices available. The Dell Vostro 3300, Vostro 3400, and 3500 feature a 13.3-inch, 14-inch, and 15.6-inch LED backlit display. They pack an Intel Core i3/i5 processor with up to 8GB DDR3 memory, a 500GB hard drive, 512MB nVidia Geforce 310M graphics, a DVD burner, a 2.0MP webcam, fingerprint reader and Windows 7.
The Vostro 3700 has a 17.3-inch display, Intel's Core i7 quad-core processor and 1GB nVidia Geforce GT330M graphics.

The Vostro 3300, Vostro 3400, Vostro 3500, and Vostro 3700 will retail for $669, $649, 649 and $679, respectively.
3300, 3400, 3500, 3700, Dell, laptop, Notebook, Vostro