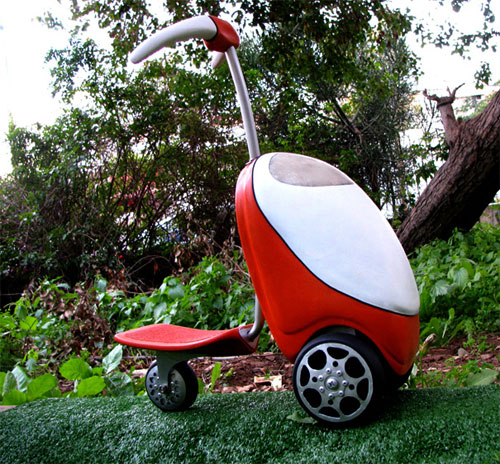 I hate mowing my lawn in the summer. I live in Texas where it's roughly as hot as the surface of the sun in the summer. Go outside for 5 minutes and you are dripping with sweat. Walking a back and forth across that lawn for an hour mowing is no fun.
A new concept mower might help us get our kids to mow without money changing hands. The concept is called the Lawn Mower Scooter and is just what it sounds like. The thing is a combination of a scooter and a mechanical mower.
The mower blades look like the old-fashioned push mower style and the thing has a grass catching compartment with window. The only issue I wonder about is how stable the thing will be on lawns that are uneven or have soft spots.
concept, lawn mower