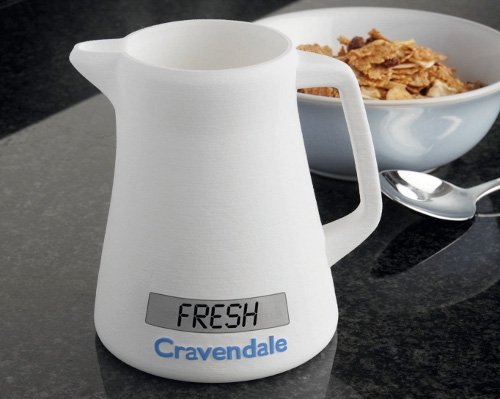 Milk cartons or the plastics they come in won't tell you if it's fresh or not. They simply hold the liquid and that's it. But this jug is different, It uses a pH sensor to detect if the milk inside is sour. That way, your cereal won't be ruined in the morning.
So you won't have to worry about sour milk ever again. You can instead go back to only worrying about spilled milk. Don't cry over it though.

Hopefully this actually goes into production.
Cravendale, jug, milk, sour milk