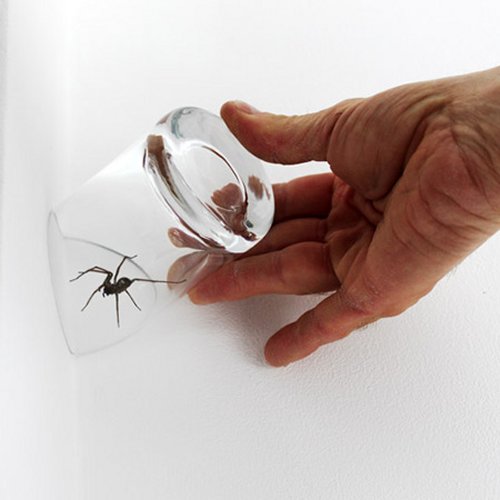 Spiders are icky, creepy and nasty. You have to get them out of your home at all costs. But maybe you don't want to kill them. After all, it isn't their fault that they are nasty creepy bugs. So normally you would use a glass to trap them on the wall and escort them outside. But that isn't possible when they are on the corners of your wall.
This Cornered Glass trap was designed by James Laurie for just such occasions. This way you can still catch it and put it outside.

Or you can just smack it and have it's guts decorating your walls. Your choice.
concept, Cornered, design, glass, spider, trap