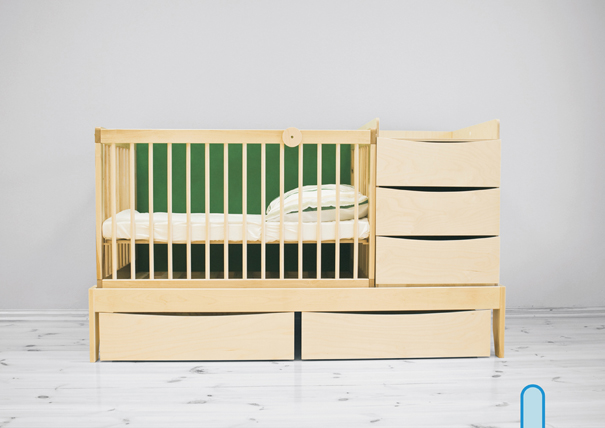 I remember putting together the crib for my son. It took a while to get the thing put together and then I realized it wouldn't roll through the door to his room after I built it in the living room. It seemed like only a few weeks later he needed a toddler bed and we were throwing the crib out.
If you have young geeks and you want some cool baby furniture that you can use for a while, Andesen furniture has a concept that is just for you. The Smart Kid furniture starts as a crib with drawers under and beside the bed to store things in.
After the kid grows out of the bed, it can convert into a toddler bed with storage and a desk. It can even be used as a book or magazine holder. The rails around the crib can also be converted into a jail cell to keep the kid in place while you wash the puke off you for the fifth time in one day.
Design concept, Furniture