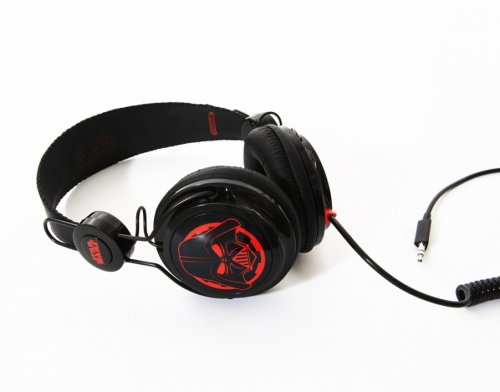 When you think Star Wars headphones you probably think of headphones that are giant Yoda ears or Princess Leia hair buns, which would be cool, but these are more down to Earth. Coloud has made three pairs of headphones that feature Darth Vader, the Rebel Alliance, and the Star Wars Logo.
Each is also styled to look like the name or imagery on it. The Darth Vader pair looks really awesome in red and black. The headphones feature 40mm power drivers, padded earcups that look like they pivot, a coil cord, 3.5mm plug, 32 OHMs, and they are one size fits all.

All three pairs of headphones retail for $39.95.
Coloud, darth vader, Headphones, Star Wars