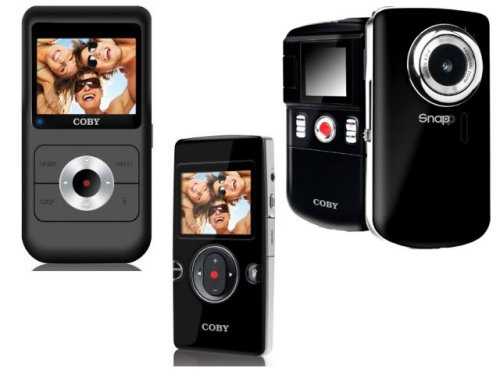 Coby has three new camcorder models, the Coby Snapp CAM4505, CAM3001 and the CAM5001. They are all nicely priced and affordable, with the most expensive model, the CAM5001 costing $78.99. For that price you get a 2-inch display, 5-megapixel camera, 4X digital zoom, 128MB of memory (expandable up to 16GB), built-in HDMI connection, and video resolution up to 720p.
The CAM3001 is $29.99 and the CAM4505 is $48.99. Both have smaller screens, less built-in memory and no HD playback.

If you are looking for a budget camcorder they are worth a look.
Camcorders, coby, Snapp