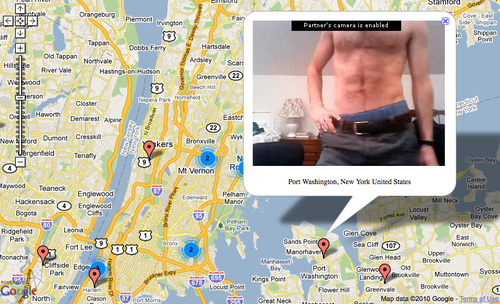 So you just saw a penis or some couple doing the nasty on Chatroulette and you want to know where these freaks are located. Understandable I guess. I would want to make sure they don't live next door to me. And if they do, I might want to move.
Chatroulette connects you with a stranger directly rather than routing you both through another server, so you can see the IP address of everyone you connect to. And an IP address can tell you where that person is on a map. Pretty simple.

It doesn't pinpoint everyone. It just lets you look around on a global Google Map for screenshots of people who's IP its captured.
chat, Chatroulette, ip, map, webcam