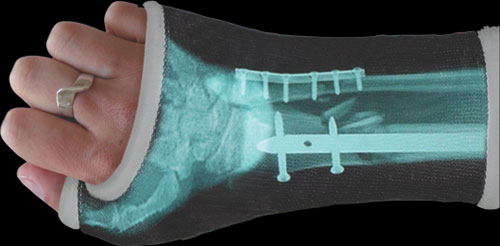 I have never broken a bone, but in high school, one of the cheerleaders fell off a pyramid during a routine and broke her arm. The next day she had a new cast with a maroon cover over it to keep things neat.
If you have a cast and want something cool to cover the white cast. A company called Casttoo has some really cool covers for your cast that feature what look like cartoon images of broken bones with covers for different sizes and types of casts for your arm or leg.
The coolest covers are the custom ones that the company will make you using digital copies of your own x-ray. That means you can have a picture of your actual broken bone on your cast. Prices go up to about $40 for the custom covers.
Cast, funny