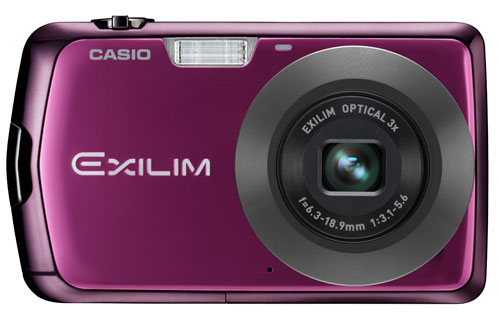 PMA 2010 saw the launch of a number of new digital cameras this year. The new cameras ranged from cheap point and shoots to more expensive and feature-laden devices. Casio added a couple new digital cameras to its EXILIM line including the EX-S7 and the EX-Z35.
The S7 is a 12.1MP camera with 3x optical zoom and a 2.7-inch LCD. The camera has several automatic features like Face Detection and more. The S7 can record 720p HD video and stores to SD and SDHC memory cards.
The Z35 is also a 12.1MP camera with 3x optical zoom. It is the thinnest camera in the line at 0.8-inches thick. It has lots of automatic features as well and records SD video. The S7 will ship this spring for $139.99 and the Z35 will ship in March for $109.99.
Casio, digital camera