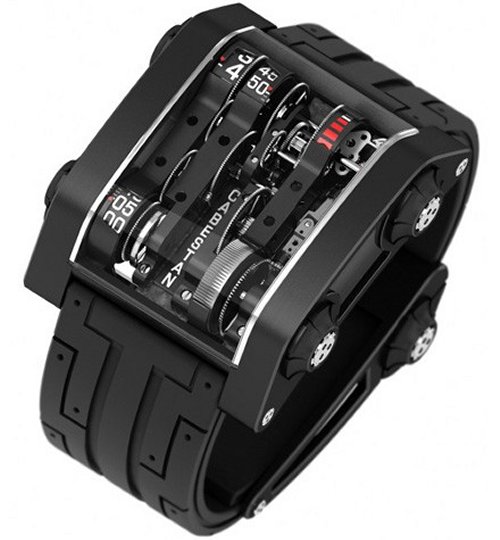 The Cabestan Nostromo watch is one of those watches that you stare at in amazement and picture all of those gears turning. It was inspired by the ship from the Alien movie, hence the name. The Nostromo combines traditional watchmaking with "retro-futuristic audacity"'
I can only assume that that describes the titanium case and Superluminova phosphorescent coating. You know this one is going to cost you quite a bit.

That's 150,000 Swiss Francs or $141,400. Expensive, but amazing.
alien, Cabestan Nostromo, gears, retro, watch