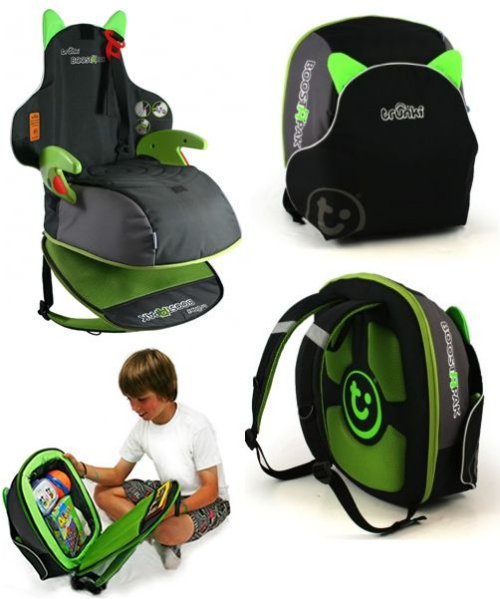 The safety of your children is one of your top concerns as it should be. So you have to have booster seats in your vehicle, to keep your kids buckled. But it's a hassle when the kids aren't using it. What do you do? You make the kid carry it with them, that's what.
When they arrive at their destination they can just take it with them as part of their backpack thanks to the BoostApak, which comes with a hard plastic shell for kids aged 4 to 11. It's ergonomically designed to "protect growing spines and encourage better posture." Not sure we believe that since it is a backpack.

No info on price yet but you can expect the BoostApak this April.
backpack, BoostApak, booster seat, car, Kids