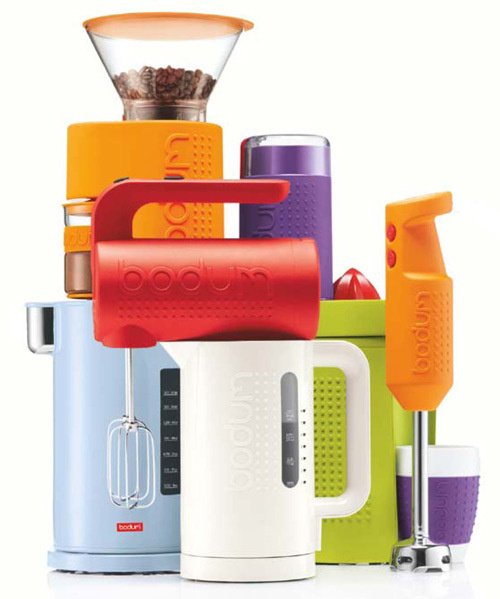 Bodum is actually calling their upcoming Bistro line of appliances "rugged," wrapped in rubber and dotted with grippy outsides, they look like they can stand up to an abusive housewife. Unlike me, who gets beat regularly and cowers in the corner.
The line comes in a wide array of colors and they reportedly feel "Spongy but durable". I'm not sure there's a market for such rugged appliances that look more like power tools, but women are sure to dig those colors.

Bodum's new Bistro products will be available this Fall.
appliances, Bistro, Bodum, Colorful, rugged