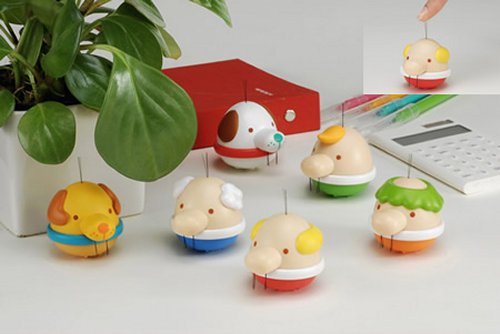 I've never heard of 'Bitosan Ke' either, don't feel bad. Apparently he's a little character that has just a few strands of hair on his head and a few strands sticking out from his nose. The hairs are made of static carbon fiber and when touched, they signal him to talk.
We aren't sure what he actually says, but our guess is he isn't too happy with having his nose hairs played with. Bitsoan Ke and five other characters will say different things. They're powered by a LR-44 button cell and I'm not sure they qualify as cute. Just weird.

They're priced at 892 Yen which is about $10.
Bitsosan Ke, nose hair, Tomy, Toys