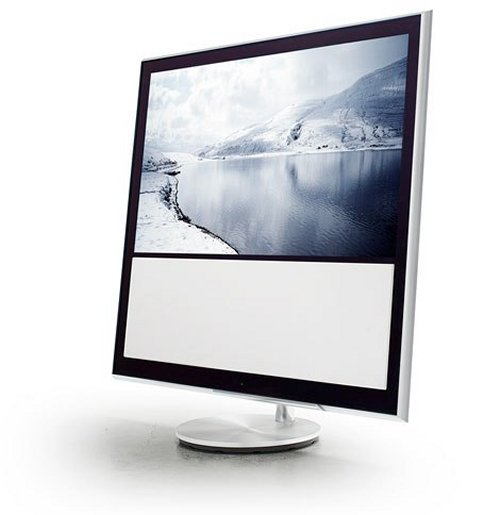 The BeoVision 10-46 is the latest HDTV from B&O. You get 46 inches of viewing real estate, plus "a new and exciting LED-based, 240Hz LCD panel" and unnamed "sophisticated motion compensation technologies" that apparently feature "a yet unseen level of smoothness."
Wow. Sounds "swell". Look for this one to be unveiled on April 14 in Denmark and to go on sale this summer. The price? A cool 54,990 DKK (or about $9,940).

Still interested? I thought not.
46 inch, Bang & Olufsen, BeoVision 10, HDTV