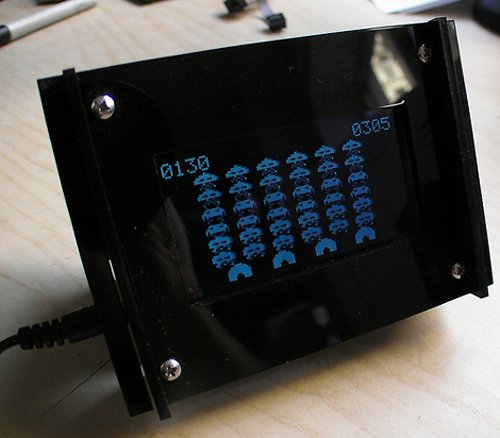 Check out this amazing Space Invaders clock. Space Invaders may have been released about six years after Pong, that doesn't mean that this Space Invaders clock uses newer technology than the Adafruit Pong Clock that has been circulating.
The two clocks actually share the very same guts inside, but the Space Invaders clock has updated firmware. This is one of the coolest Space Invaders clocks we've seen. I'd wake up to that. The fight between man and alien never looked so cool.

Gotta get me one of those.
8-bit, clock, DIY, geeky, hack, mod, retro, Space Invaders