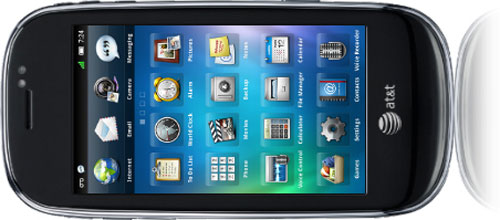 Dell has been peddling its Android powered Mini 3 smartphone around to carriers for a while now. It looks like AT&T has finally bit and will be offering the handset as the Dell Aero soon.
The Aero is hailed as the lightest Android smartphone around. It will operate on the AT&T 3G network and will be one of the few Android devices on AT&T.
Other features include a 5MP camera that can upload directly to Facebook and other social networks. The screen is a 3.5-inch unit that is touch capable. The device has a full HTML browser and supports Flash Lite content. The Aero will also have access to the AT&T WiFi Hotspot network. No word on pricing or specific availability dates.
Android, AT&T, Dell