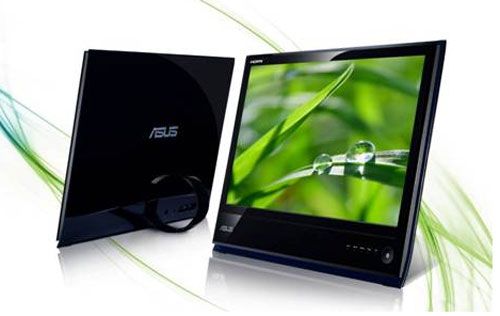 We talked a bit about the cool Asus LED backlit MS238H LCD back in February when it was pegged to launch in Europe "soon." The LCD has now turned up in Australia along with its MS228 brother. Both of the monitors have lots of green features and are LED backlit.
The MS238H is a 23-inch screen with a price in Australia of $599. The MS228H is a 21.5-inch screen with a price of $499 down under. Both screens share the same basic features like a 1920 x 1080 resolution. They can display 16.7million colors and have 10M:1 dynamic contrast ratios.
Viewing angles on both screens are 170-degrees H and 160-degrees V and they have 2MS gray-to-gray response times. Inputs include VGA D-sub and HDMI. Both screens are guaranteed for no bright dot pixels for 30 days.
ASUS, LCD