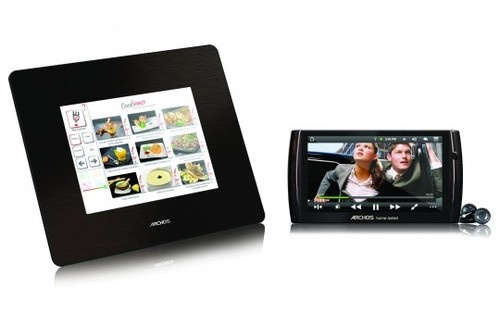 Archos has always made quality products and now they are offering up two Android-powered Archos Home Tablets that will each cost only $200. The Archos 7 Home Tablet is basically a refresh to their Archos 5 Internet Tablet, a 7-inch touchscreen Android tablet with Wi-Fi and USB. A 2GB model will be available in April for about $200 across the pond.
The Archos 8 Home Tablet is an 8-inch touchscreen tablet with 4GB of storage that will be available across the pond in May for about $200 as well.

Both tablets have Arm9 CPUs and you can expect them to hit the US at some point soon.
$200, Archos 7, Archos 8, Home Tablet