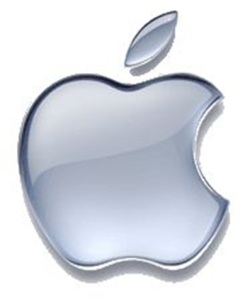 On Tuesday Apple filed complaints with both the U.S. International Trade Commission and a federal court in Delaware seeking to stop the import, sales and use of some phones made by Taiwanese manufacturer HTC. The complaint suggests that HTC has infringed on patents owned by Apple with a number of their mobile handsets, all which rely on Google's Android operating system.
The mobile devices in question include the Pro Touch, TouchPro 2, Touch Diamond, myTouch 3G, Tilt II, Pure, Imago, T-Mobile G1, Hero, Droid Eris, HD2 and of course Google's own Nexus One which was also made by HTC. As many as 10 of the 20 accused violations involve the Nexus One, which brings up some speculation. Since Apple is targeting Android-based mobile devices with HTC, they could be gearing up to go after Google directly with the Android operating system. Not all of the patent infringement complaints by Apple involve the Android OS, however.
Apparently Apple was one of the first customers to purchase an Nexus One when it was released on January 5th, as they divulged that information in order to prove they had examined the Nexus One for the alleged patent infringements. Apple's complaints have created quite a buzz this week throughout the web with fans of both sides voicing opinions and concerns. Most believe competition in devices, technology and pricing is good by providing multiple options and keeping pricing low. Apple most likely feels the same however at some point there must be a line drawn between being competitive and just stealing ideas and technology.
No doubt if Apple hasn't been feeling the heat from other iPhone competitors, they are definitely feeling it now with the Android and their open source platform. Others could argue that it doesn't seem enough for Apple to limit and restrict applications and development on their own OS. Instead of being competitive and opening up their own system, they may try and ruin it for everyone else as well.
Android, Apple, iPhone, law suit, Legal, Nexus One, patents