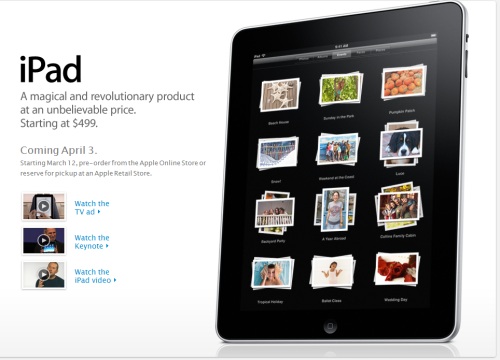 Apple told us pre-orders for the iPad would be starting today at about 5:30 AM PST, 8:30 AM for those of you standing in line on the east coast. Currently, as usual when Apple has a new product being added, the Apple Store is done with a note that they will "be back soon", no doubt with a new landing page featuring pre-orders for the Apple iPad.
Pre-orders are going to be available for only the Wi-Fi version, which would then arrive on April 3rd. If you're set on the 3G model you'll have to wait until later on in April. The 16GB version of the WiFi only model will be going for $499, while the 32GB version will be $699.
No exact details for the rest of the world but they are expected to be available sometime later on in April as well.
Apple, iPad, pre-order