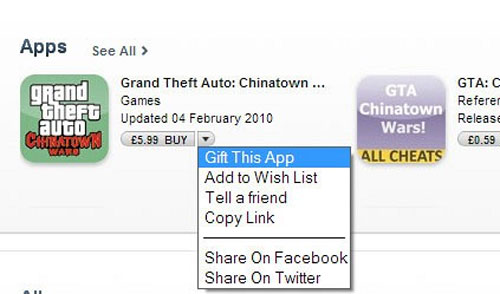 One thing that has been missing from the App Store since it debuted was a way to pay for apps to give as gifts to other users. The only way to do it was to get the user a gift card before. Apple has added a new gift option to the App Store.
The option is found in the drop down menu beside the buy button. When you hit the Gift this App option you enter the persons mane and email that you want to give the app to.
They get an email with a link to grab the app and your card gets charged just as if you bought the app for yourself. This is a great way to give apps as gifts to anyone you know who uses an iPhone.
app, Apple, iPhone