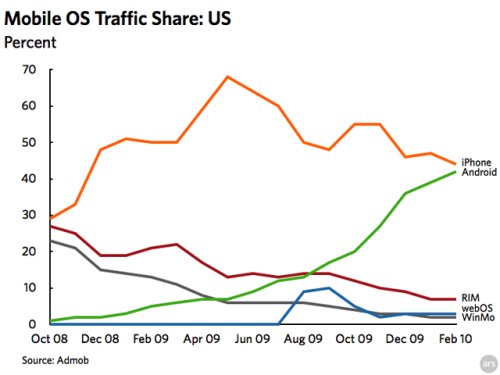 The iPhone OS is the king of smartphone traffic and the mobile web share right now, but the Android OS is catching up and nipping at it's heels. Maybe it's because of the slew of Android-powered devices that were rolled out recently or maybe less people are paying for iPhones and iPod touches these days.
RIM, webOS and Windows Mobile have a long way to go if they want to catch up. Do you have a prediction as to who will come out ahead?

We'll go out on a limb here and say android will be on top in a year.
Android, iPhone, OS.mobile