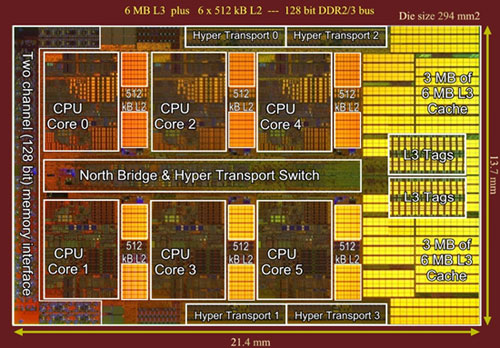 Intel released its new 6-core Gulftown CPUs earlier this month with high-end versions going for over $1000. AMD is set to launch its own 6-core processors with the code name Thuban.
The Thuban parts will be officially called the AMD Phenom II X6 processors. Pricing on a couple of the CPUs has been revealed today. The Phenom II X6 1090T Black Edition will sell for $295. The processor operates at 3.2GHz and has a 9MB cache.
The other processor with a price so far is the Phenom II X6 1055T with a price of $199. It operates at 2.8GHz and also has a 9MB cache. Both processors have a 125W TDP.
AMD, CPU, Intel