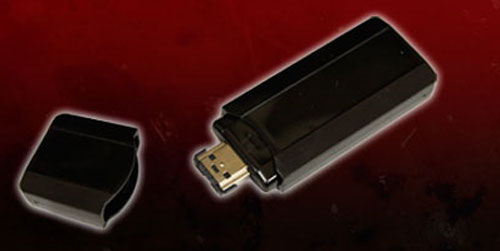 When it comes to flash drives, most of them all use the USB port. Some larger external HDDs available use eSATA, but that connectivity option is not common on flash drives. The OCZ Throttle does offer eSATA and is virtually identical to this new Active Media Products drive.
The drive has 16GB or 32GB capacities available with prices of $69.95 and $109.95 respectively. The drives both have an eSATA connector on one end and a mini USB port on the other.
When connected to an eSATA port, the USB cable is needed to power the flash drive. Machines lacking eSATA can be connected using USB only. The downside is you need to keep the USB cable with you to use the drive. Read speeds are up to 100MB/s and write speeds are up to 55MB/sec.
eSATA, flash drive, Storage