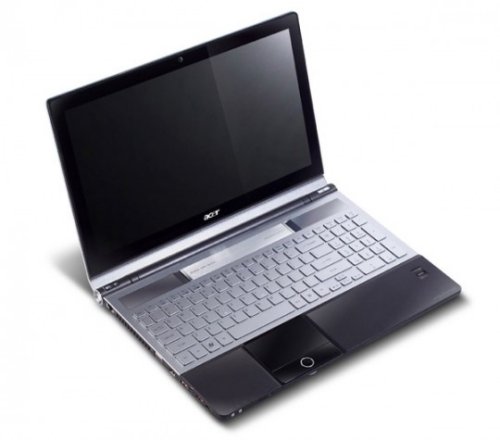 Acer has outed a couple of new swanky notebooks in the Acer Aspire Ethos series. These sport some slick new design along with multimedia performance. The Acer Aspire Ethos 8943G and Aspire Ethos 5943G come with your choice of Intel Core i5 or i7 processors, 18-inch 1920 x 1080 and 15.6-inch 1366 x 768 displays, and ATI Mobility Radeon HD5000 graphics.
You'll also get Dolby Home Theater surround support, with 5.1 output, and the Ethos 5943G as a full five speakers on its own. Storage is up to 1.28TB (two 640GB HDDs) and you can choose between DVD or a Blu-ray drive.

No word on price or availability yet, but the Italian launch was today.
5943G, 8943G, Acer, Aspire, Ethos, HD, Notebooks