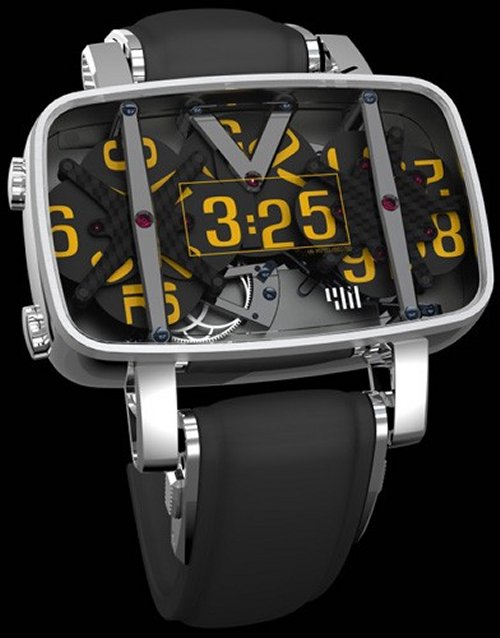 The 4N watch looks awesomely retro with numbers everywhere. It accomplishes the unusual look thanks to a disc-based mechanism that rotates all four numbers into position, giving you the current time.
The three discs are made of aluminum or a titanium alloy and the MVT01 movement is exposed to the eye. As usual with this kind of luxury watch, you can expect to pay a hefty price for this kind of style. There will only be 16 available worldwide.

The price? If you have to ask…you know the rest.
4N, discs, luxury, retro, watch