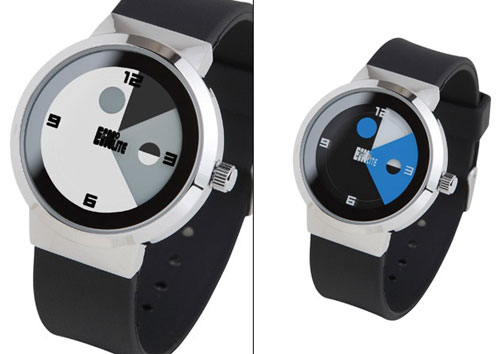 Normally when I am talking about something that has turned up on Yanko Design, we are talking about a product that is a mere concept and will probably never be able to be purchased. Yanko has a cool watch today called the 1/4 Watch that you can buy.
The watch come in red, blue, black, and white colors and can be purchased for $85. The watch has a case that measures 39mm x 31mm x 7mm and is water resistant. The case is made from stainless steel and it has a mineral glass crystal.
The band is made from rubber. The most interesting thing about the watch is that it has no hands like a traditional watch, sections of the face move to show the time.
watch, Yanko Design