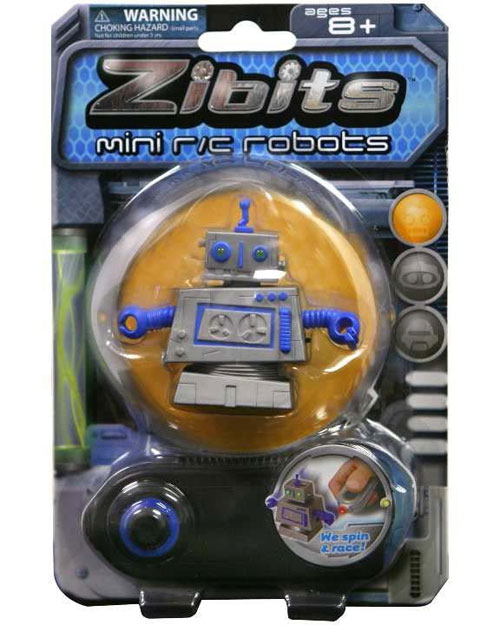 If you read SlipperyBrick much you know we are suckers for cool RC toys and robots. When you combine both into one tiny package, you really grab my attention. A company called Senario has unveiled a tiny RC robot called Zibits.
The little bot can be had in 12 different designs to appeal to all tastes. Each of the little bots is a bit more than 2-inches in size and has a remote to control the robot.
Zibits also have robot sounds and lights giving each version its own character. The robots will be on shelves in Toys "R" Us starting in mid-March and will sell for under $10. Zibits will also come to the UK in the summer of 2010.
RC Toy, robot, Toys