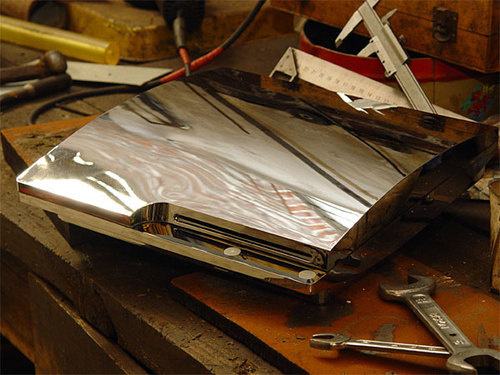 Want a new look for your PS3? Anything beats the usual black, but the XCM Cyberchrome PS3 case makes your console look extra sexy. Check out that shiny chrome exterior. Hey, it will match your vintage toaster and let you admire yourself while playing games.
It will cost you $70, but at least your PS3 will stand out from the crowd. Maybe blind you when the light shines into your dark gaming abode, after an all night gaming session.

Sony should offer this.
case, chrome, Cyberchrome, PS3, shiny, XCM