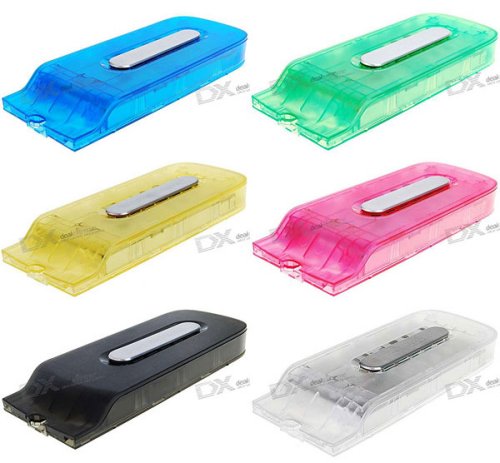 Your standard Xbox 360 isn't exactly a rainbow of colors, but this could help. These Xbox 360 hard drive shells replace your drive's boring gray shell and add some pizazz to your console. Each includes a bright set of LEDs under the surface, which illuminates when touched.
Apparently all the LEDs are red, so depending on the color you choose, it may or may not look weird. They're available in blue, green, yellow, pink , clear and smoky black for just $18.91.

Spice up your Xbox hard drive.
case, Colorful, colors, hard drive, LED, xbox 360