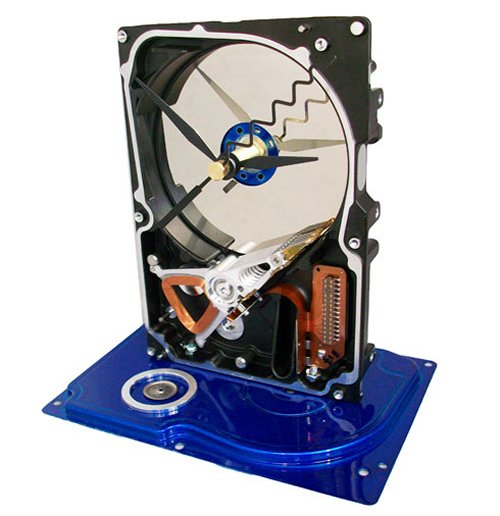 TecoArt loves hard drives so much that they create modern art clocks out of them. They really make a statement on your desk. And if you also love yourself some storage with clock hands on it, then we have some good news.
We are giving away the hard drive clock above to one lucky winner. It would cost you $34 otherwise. The clock dial is an actual mirror-finished disk platter with black hour and minute hands. The clock's base used to be the hard drive's protective cover painted metallic blue with decorative blue highlights.

All you have to do is leave a comment below and we will pick a winner on Friday. The contest is open to anyone in the US. Good luck.
Update: A lucky winner has been chosen.
clock, contest, hard drive, TecoArt