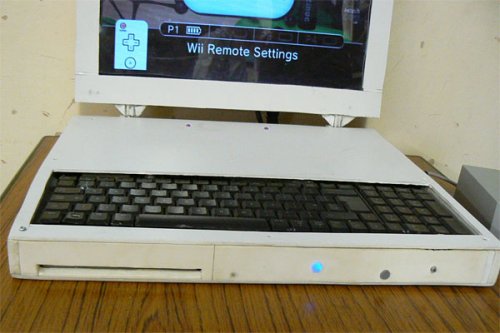 Sure the Wii is cool with it's motion control and Mii characters, but it isn't exactly easy to carry with you. However, it is for this talented casemodder. Modder OMGPedoBear worked on this project for 3 months and the end result is a portable Wii laptop.
He created it from expanded PVC sheets, and put a 17″ LCD monitor in the lid. Games are loaded by placing the Wii DVD upside-down in the front-loading tray. There are also a couple of extra fans to deal with the heat.

The Wii laptop even has a full QWERTY keyboard for surfing the net.
casemod, DIY, laptop, mod, Nintendo, Wii