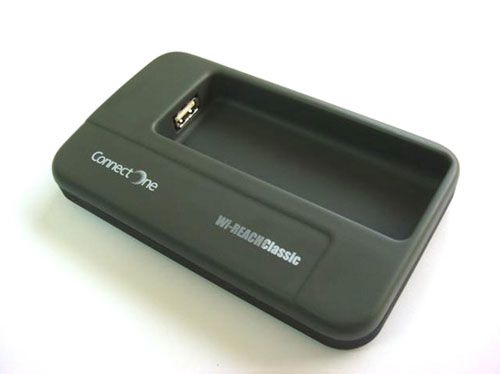 The Mifi personal mobile hotspot made waves when it debuted by allowing multiple computers to connect to a single 3G connection on the road. The downside to the device is that you had to get a new contract and couldn't use your existing 3G modem.
Connect One has unveiled a new personal mobile hotspot called the Wi-Reach that uses a USB port to allow you to use an existing USB modem. The hotspot supports 3G and 4G modems with a software update.
Power comes from a rechargeable battery with charging via a USB port. One charge is good for five hours of use and the router can support up to ten computers. The device can be purchased direct from Connect One for $99.
hotspot, router