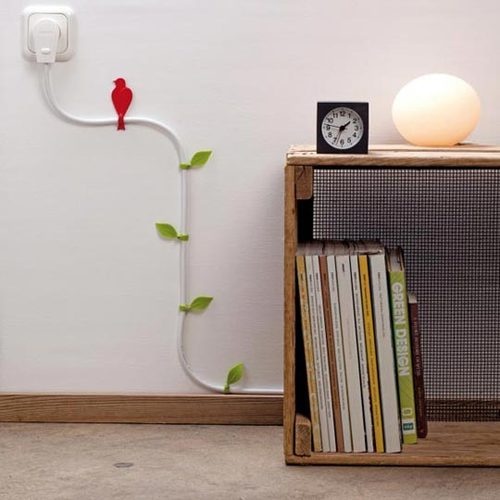 If you can't hide them, you may as well decorate them. These decorative cable clips are a perfect way to do it. Once you have embraced the decoration of cables idea, the possibilities are endless.
You could have little Army men climbing them, you could give the cable a hundred legs like a centipede, etc. You are only limited by your imagination. It's much better than just living with the mess they make.

This one is pretty cute and the wife will love it.
art, Cables, clip, decorate, Home