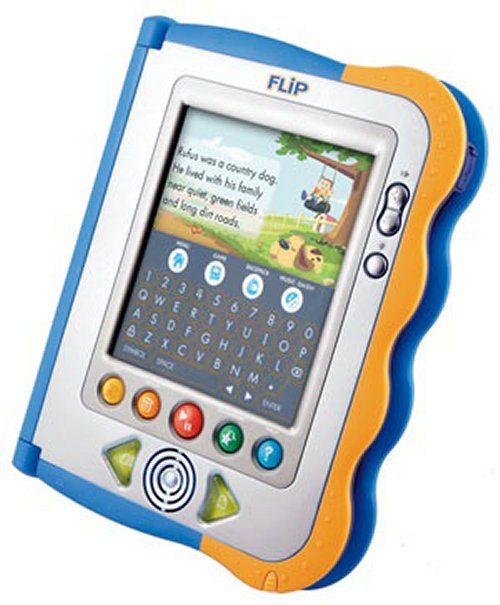 VTech has introduced the world's first animated e-Reader for kids called the FLiP. The portable device sports a 4.3-inch color touchscreen, built-in dictionary, a QWERTY touch keyboard and is a fun way for kids to learn through stories, watching and learning.
Your kid will be able to learn with their color cartoon character friends, play interactive reading games and view the story dictionary, while pretending that they have a big person gadget.

The VTech FLiP will retail for $59.99.
animated, children, e-reader, flip, VTech