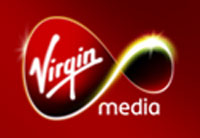 America is the greatest nation on Earth, any American will agree with that. However, America is also a broadband backwater with speeds much slower than you can get in many other countries.
The FCC is trying to fix that with a new national broadband plan set to unveil next month. If you believe ISPs like Verizon and AT&T they can't hit 100Mbps speeds in the next decade. Broadband users in the UK will get 100Mbps speeds next year.
Virgin Media announced today that it would have a fiber optic network in service for all of its 3.8 million UK customers by mid-2011. Pricing isn't mentioned and I am sure it will be expensive to start with, but it would be a great option to have here in America.
Broadband, Virgin