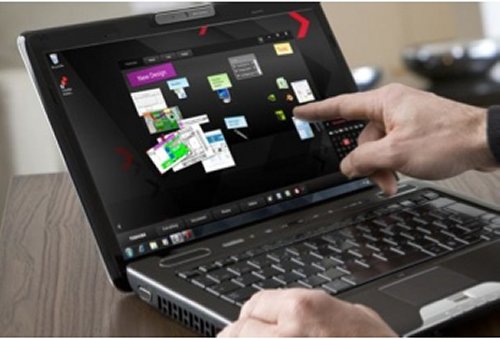 We haven't heard much interesting news from Toshiba lately, but today Toshiba UK has announced the new Satellite U500-1EX, a portable laptop with a 13.3" multi-touch screen. The Satellite U500-1EX feature multi-touch capabilities and uses Microsoft's Touch Pack for Windows 7 which allows users to flick through files and folders just by touching the screen.
It also features some other touch controls, like tap and double-tap, drag, press and hold, and flick and rotate. If you like getting all touchy feely with your laptop, why not give it a go for $889?

Right now it looks like it will only be available across the pond. We'll see if it ever lands states-side.
display, laptop, multi-touch, satellite, Toshiba, U500-1EX