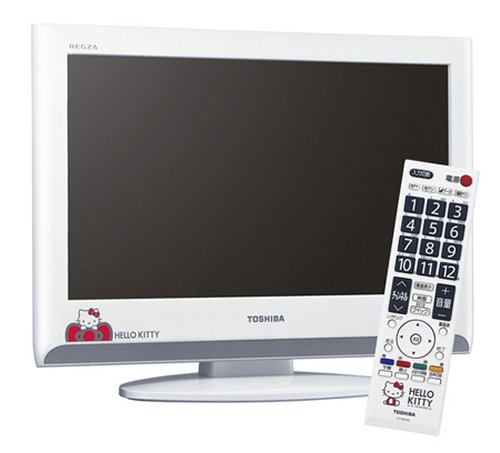 Hello Kitty is the stuff of fluffy pink nightmares. There are only three certainties in life: Death, taxes and a new Hello Kitty product every week. Sanrio Japan has announced the Regza 19A800KT. The 19 inch LCD from Toshiba comes in white and sports a resolution of 1366×768 pixels.
Some other features include an analog and digital tv tuner and 2 HDMI ports along with the usual inputs and outputs. Both the remote and the TV are branded with Hello Kitty, which is plenty, but you can also see a small image of her when you change the channel or volume.

This one is Japan only an will arrive this week for 59,800 Yen (or $660).
19 inch, Hello Kitty, LCD, Regza, sanrio, Toshiba, tv