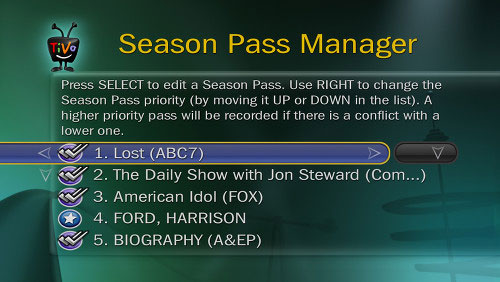 Sometimes the USPTO grants patents on technology that just doesn't make sense. Often these patents are nothing more than an attempt by one company to try and make other firms using similar tech pay a licensing fee. TiVo has been granted a patent on software that it filed back in 1999 that could change DVRs as we know them.
The patent is for TiVo's Season Pass software. The software sits on the DVR and allows the DVR to resolve recording conflicts based on priority. This is a feature that every DVR has today and it is used when you run out of tuners available and have another show set to record.
The software lets the user give each show a priority to let the DVR know what to record and what to skip in these cases. It appears that a workaround might be possible if the scheduling software is on a remote server. The patent only covers software on the DVR. Expect the lawsuits to start very soon.
patent, Tivo