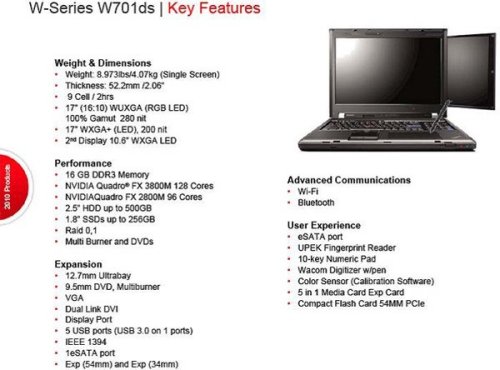 Lenovo has an update in their premier widescreen workstation range. Some supposed internal Lenovo slides show off the new W701 and W701ds ThinkPads and some specs to go along with them. The W701 is listed with an Intel Extreme series CPU and a Wacom Digitizer.
There's also the dual-screen W701ds. Both machines offer up to 16GB of RAM, SSD options up to a quarter of a terabyte, and Ultrabay expandability. Even DisplayLink ports. But only a two-hour battery life on the 701ds? Say it isn't so.

The announcement date for both machines is February 23.
specs, ThinkPad, W701, W701ds