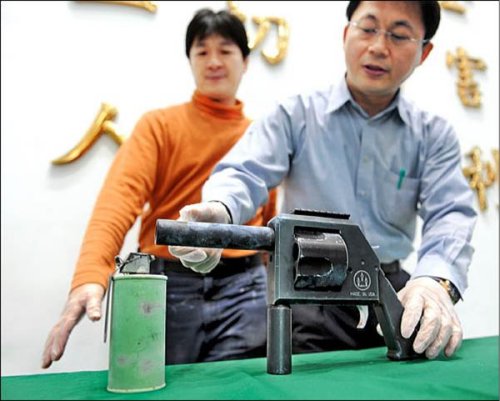 Back in Dirty Harry's day Harry Calahan's .44 Magnum seemed like the canon of handguns. Times have changed a lot since then. These days if you run into a Chinese gangster, they are likely packing a shotgun revolver like the one above.
Homemade handgun revolvers that use standard 12 gauge shotgun shells are becoming very popular with Taiwanese gang members. This one was confiscated from a 19 year old gang gun runner. That handle on the front isn't just for looks, it's necessary for the kind of kick this thing delivers.

Maybe the Taiwanese police should start using them as well.
gun, pistol, Revolver, Shotgun, weapon