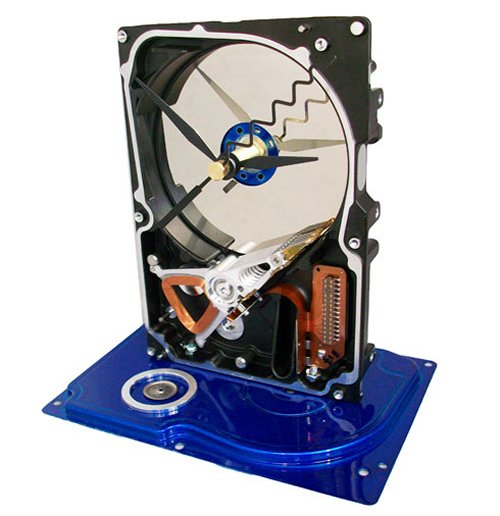 TecoArt's hard drive clocks are all kinds of awesome. They help our environment by recycling old tech and they are stylish modern art pieces in their own right. They may even open a portal that will allow you to time travel.
Think about it. These TecoArt hard drive clocks combine both time AND space. The hard drive part may even be bigger inside than outside for all we know, like Doctor Who's Tardis. If that's the case, then prepare for an adventure, because it's time to announce the winner.

We got a lot of comments, but in the end there can be only one. And that randomly picked winner is…Rita C.
Congratulations Rita. I'll be contacting you shortly. And thanks to everyone who commented.
clock, contest, hard drive, TecoArt, winner