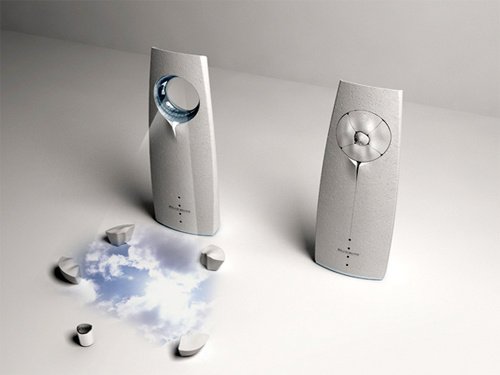 Music visualizations can be cool to watch, but the Sound Scape concept takes it to a another level, using a built-in LED projector to delievr those visuals, which will match the music that is being played.
It's limited though since it's all based on nature. Don't expect to see a gangsta movie when you're playing rap. You'll get something soothing instead. Like fluffy clouds and water. The controller can change tracks or volume of course, but it is just a concept for the moment.

Maybe one day soon it will be real, so that you can relax while listening to some Dr. Dre.
concept, music, projector, Sound Scrape