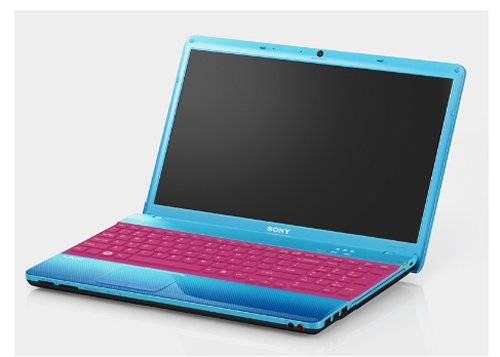 Sony's VAIO E Series laptops have arrived and they are full of color. These 15.5 inch laptops come in a wide range of colors, where you can mix and match the lid and keyboard. Inside it's packing a 2.13GHz Core i3 CPU, 4GB of RAM, a DVD burner and a 500GB hard drive.
There's no word on a Core i5 version, but I'm sure we'll see them soon. You can pre-order one now and they will ship in March for about $800.

What do you think? Do the colors do it for you?
E-Series, laptops, Sony, vaio