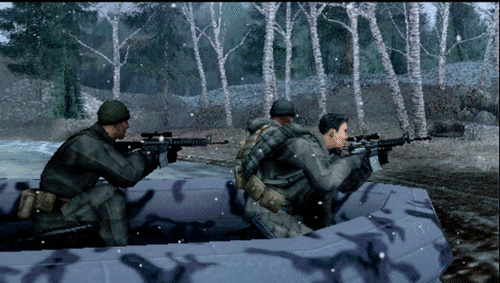 In case you didn't know, retail copies of SOCOM US Navy SEALs: Fireteam Bravo 3 come with a code that's needed to unlock online play for the game. If you buy it used, a new code will be $20. Say what? You bought it used so you could save $20. That isn't cool.
Well publishers don't think the used games market is cool. Used games cost them money when you buy it at a discount rather then from them retail. But what can they do? It's legal to buy and sell used games. They play games with these one-time-use codes in retail packaging that leaves used game buyers without the full experience. That's what they do. Well, one of the things.

And they suck for it. Yeah I said it.
game, online play, PSP, SOCOM, Sony