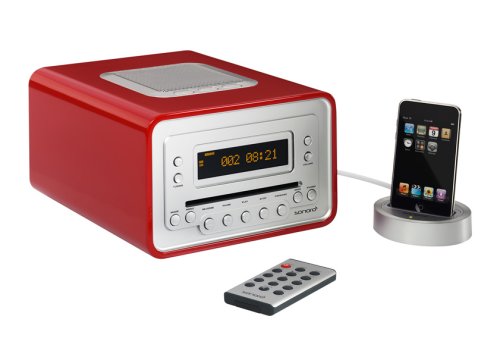 Sonoro is known for their high quality audio products, so they are adding to their Cubo line with a new Cubo which is dubbed Cubo 2010 and there's an eDock too.
So what's different from the original Cubo? They look the same, but these come in new colors, with iPod, iPod iTouch and iPhone docking and an RF remote control. The new cubo 2010 also features high gloss lacquered finishes in red, black, white, silver, pink, jungle green and lemon yellow.

The natural wood finishes come in rich dark oak and and bamboo. The Sonoro eDock is compatible with all older generation and newer generation iPods, including the iPod touch 3G and iPhone 3GS. With the eDock, theCubo 2010 package costs about $502 and the eDock is just $94.
cubo, Cubo 2010, eDock, iPhone, iPod, Sonoro