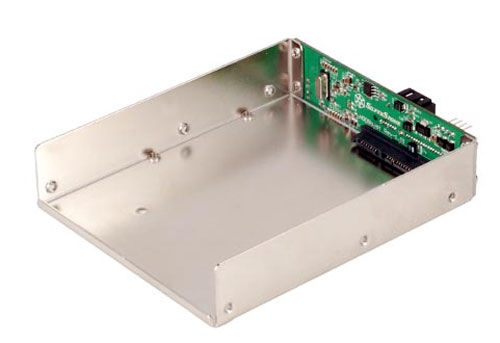 I have a SSD that has been sitting around my office for months now that I haven't used. I know that it would make my machine faster, but I don't want to have to mess with moving all my software and installing an OS on the drive.
SilverStone has a new product called the HDDBOOST that claims to be able to improve the performance of a HDD by up to 70% by combining it with an SSD. The HDDBOOST installs into an internal drive bay and connects to a SSD and the HDD already in your system.
SilverStone uses some sort of tech that allows the SSD to boost the performance of your HDD without having to install an OS on the SSD. SilverStone doesn't say exactly how the system works. It includes the cables needed for installation.
hdd, Silverstone, SSD