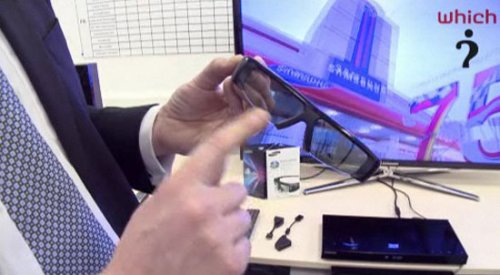 Samsung is showing off their 3D TVs as well as the LCD shutter glasses you need to go with them. But if you are buying all the 3D hype, all of that gear is costing you tons of money and those glasses cost $150 a pair on top of all that other stuff.
Why so expensive? Well, shutter shades usually have a transmitter inside so that they can communicate with the TV, and a battery. Of course this is just one model. Maybe other Shutter glasses from Samsung will be cheaper.

But $150 bucks is a lot to ask after all of the other 3D gear you've shelled out for.
3D, Samsung, Shutter glasses, tv