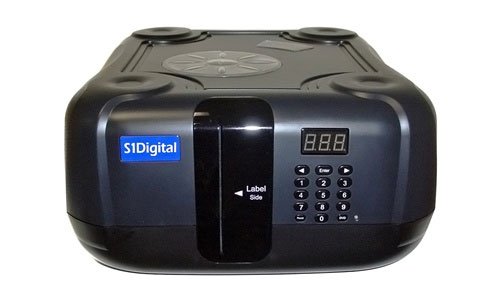 If you have a ton of Blu-ray discs, they start to pile up and don't always make it back into the case. That's where a Blu-Ray disc changer can come in handy, allowing you to keep them all in one place and have them ready.
A company called S1Digital has announced a new Blu-ray changer that will hold 100 of your favorite movies within. It has an unoriginal product name, dubbed simply "the 100 Disc Blu-ray Changer". The system is designed to be connected to a digital media center that runs Windows 7 or Vista and it even ships with My Movies software.

You can browse all the films in the collection and view cover art automatically downloaded to the server for each movie. The device also allows the archiving of CDs and plain DVD movies. It connects to your PC via a USB 2.0 port. It's shipping now for $1,500.
100 Disc, BDC, Blu-ray, changer now shipping, S1Digital